:::: Wednesday, October 12th, 1pm, @ Jane Attenborough Studio, Attenborough Centre ::::
Brighton musician and maker Timothy Didymus will present his glass Harmonica project, Kosmiches Glass.
Twelve tuned (brandy) glasses are mounted on MIDI controllable turntables, creating a playable/ scriptable mechanical acoustic instrument with beautiful polyphonic voice.
Following a demonstration of the glasses in action, Timothy will talk about the inspiration behind and development of the project and will be happy take questions on any apsects of the project – aesthetic, technical, logistical etc.
This will be of interest to music, music tech and sonic media students – or anyone with an interest in new musical instruments.
"Its design and engineering is of great elegance. (…) its music of transparency and transience, the sonorous resonances of heavenly voices" (Sound Artist Max Eastley, 2015)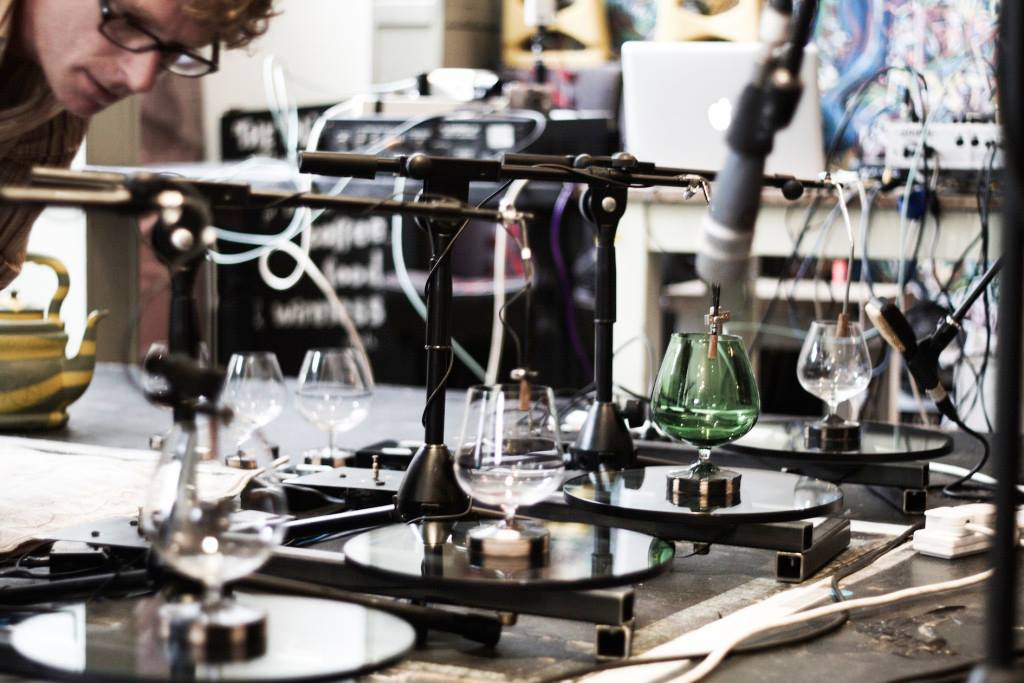 ---