The Forum for Immersive Augmented Reality Instruments, a two-day networking event, took place on June 19-20th. It brought together diverse participants across University of Sussex schools, research centres and labs, together with representatives from local art organisations and creative industries, with a view to understanding cultural transformations from Augmented Reality (AR), and to build new interdisciplinary research partnerships.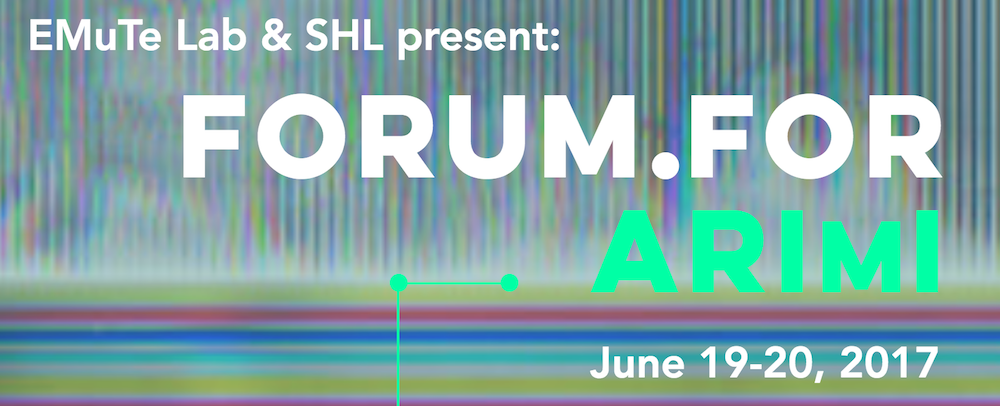 The network event was designed to explore new forms of creation, experience and digital culture through tool and instrument-making, whilst achieving independence from existing distribution structures, and bringing together transdisciplinary discussions on condition of 'seeing' (Paul & Toolin 2014, p53) as sensing.
Day one saw presentations from participants under the themes of culture, sensing, instruments and arts. On day two, participants explored AR practically through two workshops; an 'unplugged' workshop where groups built and discussed hypothetical AR technologies, and a 'plugged' workshop where groups experimented with off-the-shelf AR technologies, using visual, audio and haptics materials.
The Forum for ARImI was led by Cécile Chevalier & Chris Kiefer in partnership with Kirk Woolford, University of Surrey. It was supported by the Doctoral School's Researcher-Led Initiative (RLI) Fund, the School of Media, Film, and Music, Sussex Humanities Lab & EMuTe Lab.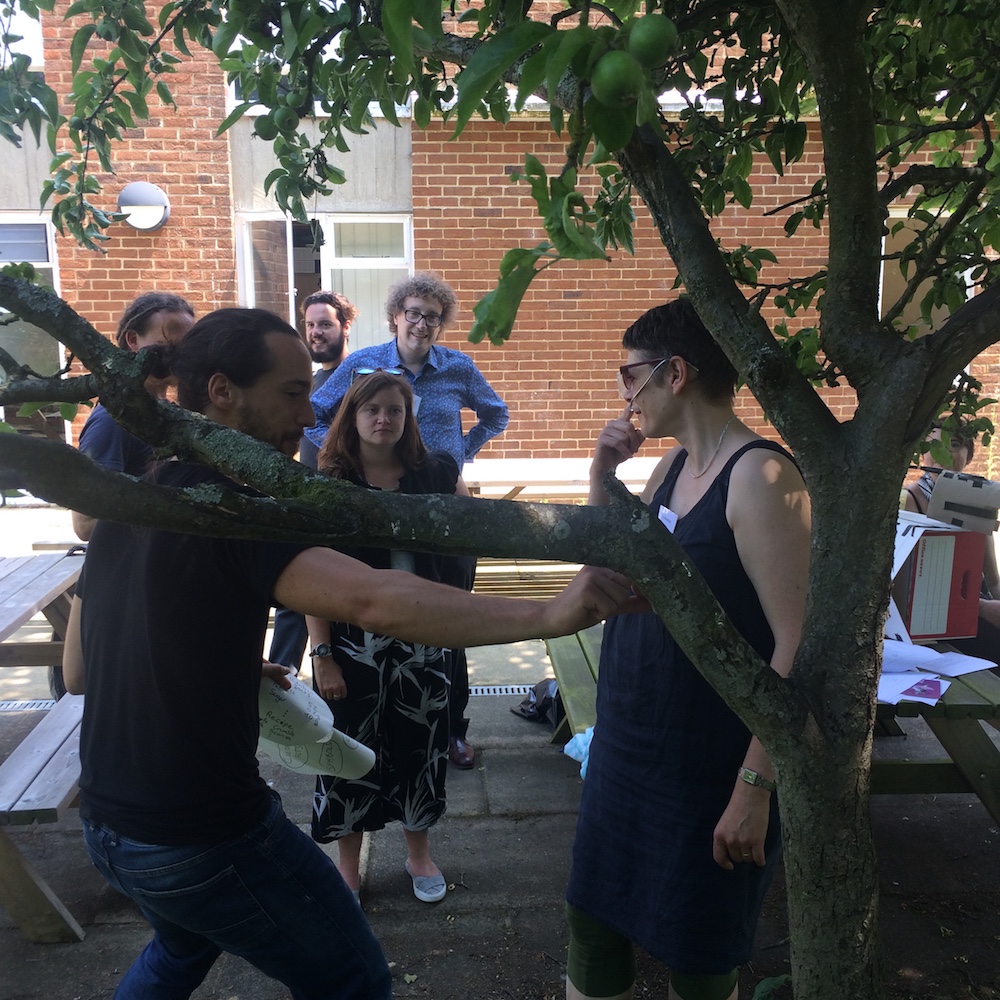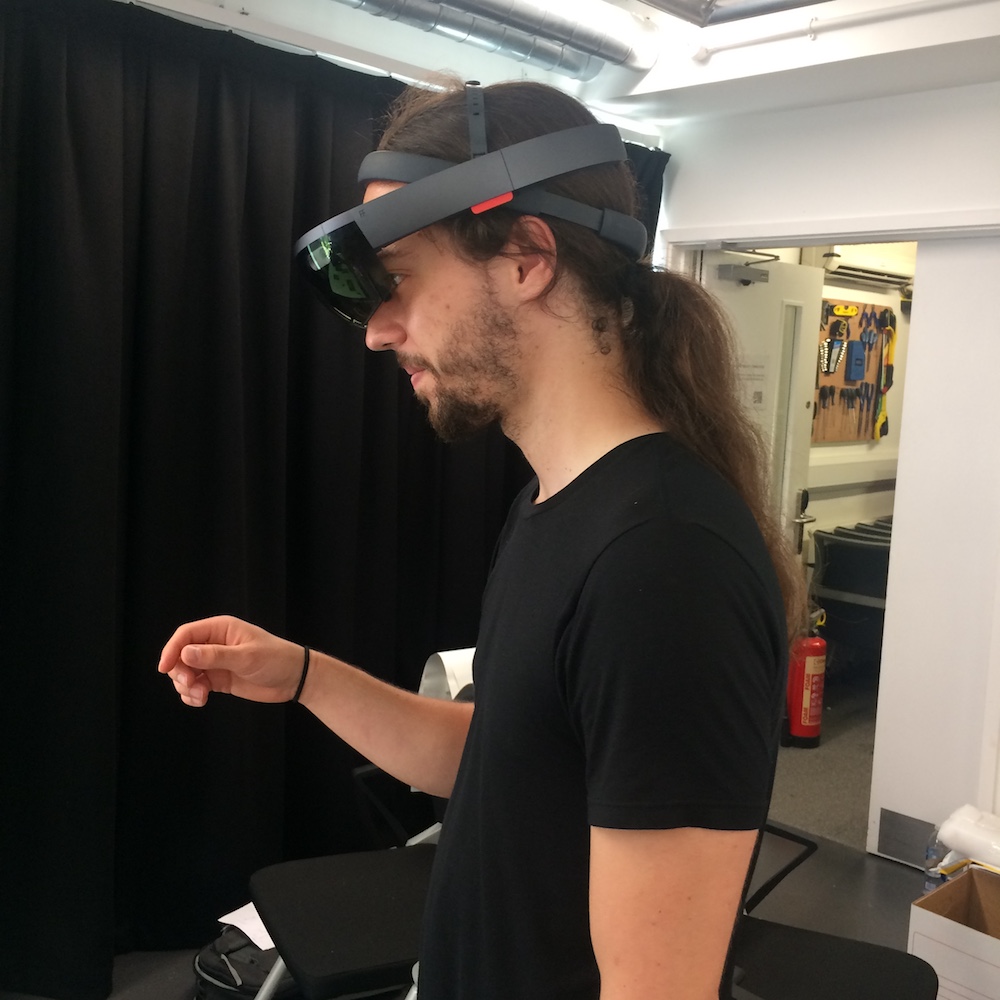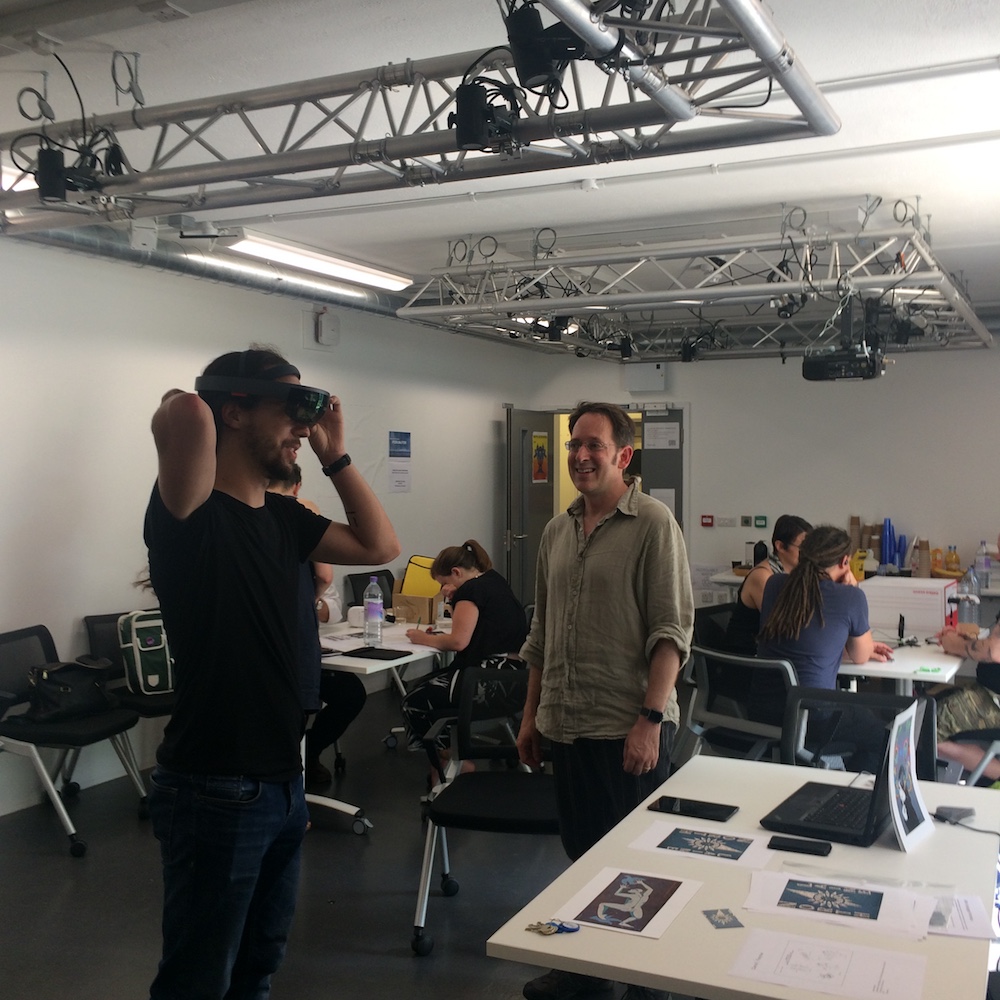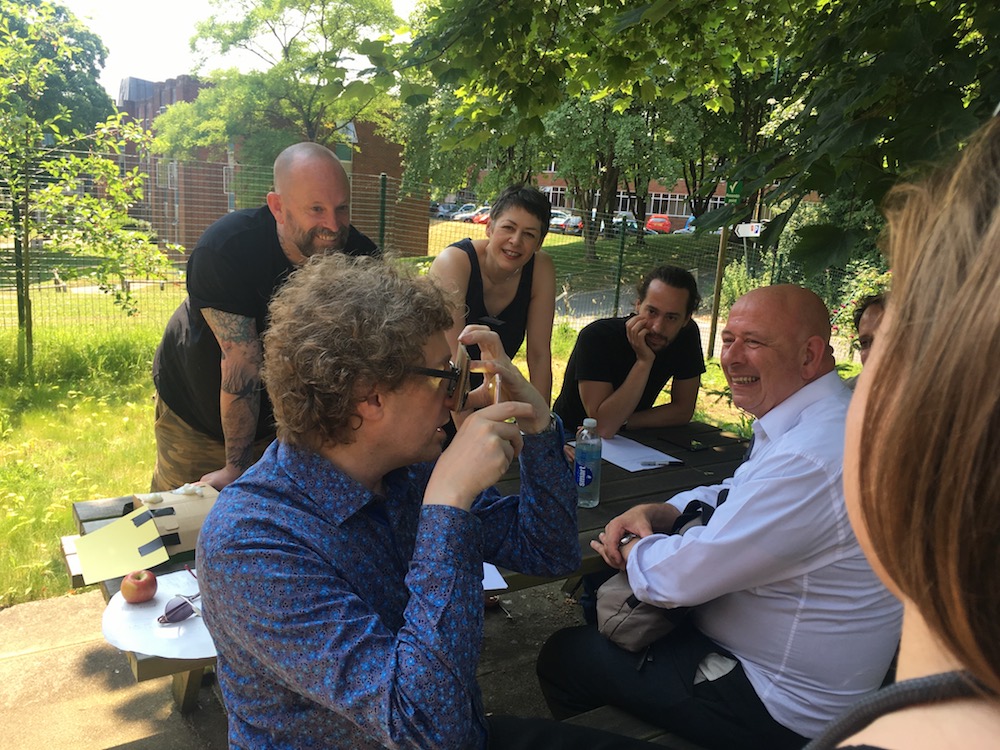 ---