Brain Dead Ensemble
Listen / download from: Spotify, Amazon, itunes, Youtube Music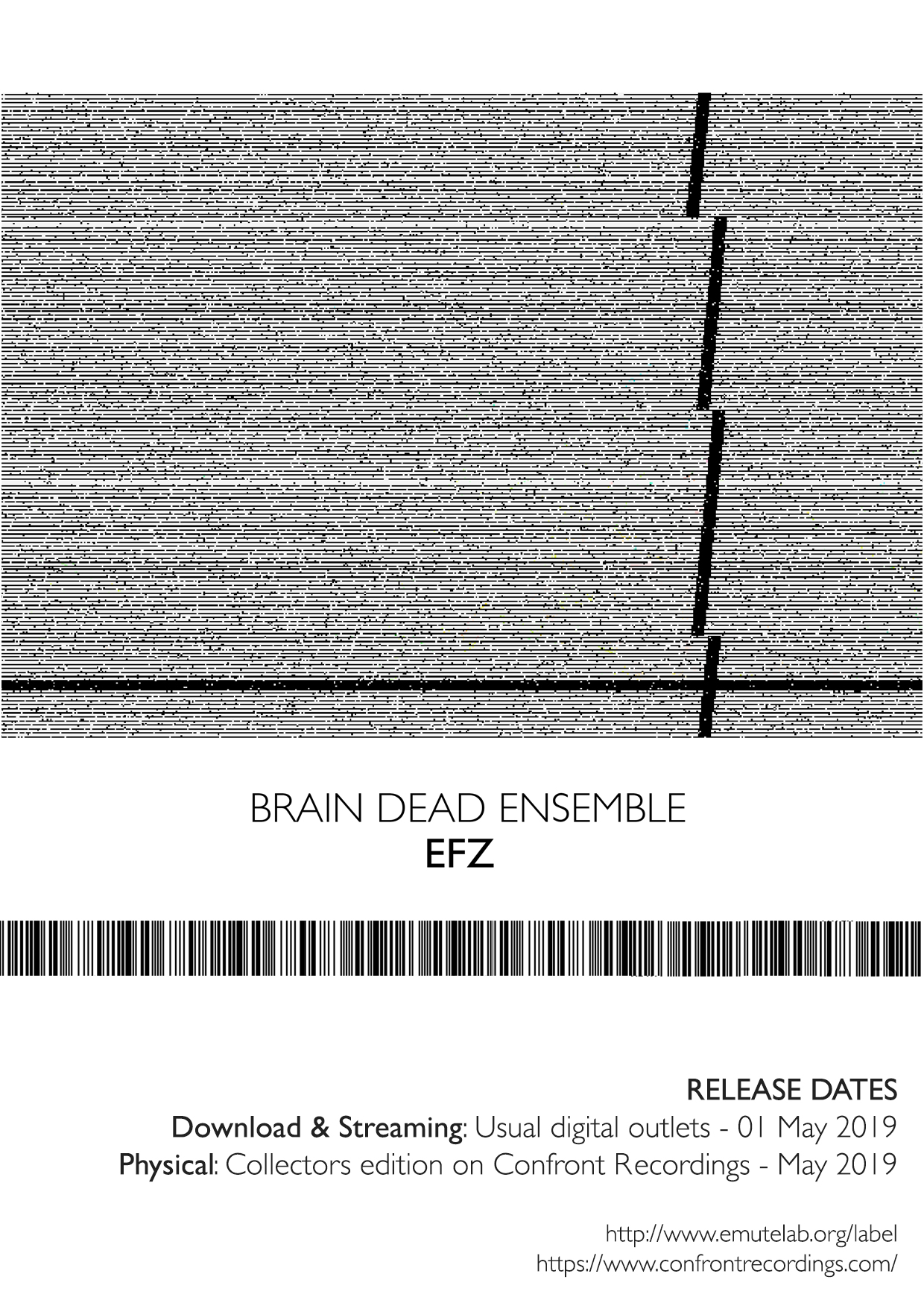 Braindead Ensemble: EFZ is the first release from Emute, out May 1st 2019. It is available from most digital outlets, and soon on CD from Confront Recordings.
Listen / download from: Spotify, Amazon, itunes, Youtube Music
Track listing:
Ozelting [16:47]
Beshea [11:20]
Visha [4:29]
Kattac [3:26]
Fim [16:08]
Brain Dead Ensemble are an acoustically-networked self-resonating feedback and livecoding assemblage of 4: Alice Eldridge (feedback cello), Chris Kiefer (feedback cello), Thanos Polymeneas-Liontiris (feedback double-bass), Thor Magnusson (threnoscope).
Recorded live at the Green Door Store (Brighton, UK) by Joe Watson.
Mixed at Jonathan Harvey Studio by Joe Watson.
Mastered by Dylan Beattie.
Artwork by Brain Dead Ensemble.
With kind support from the School of Media, Film and Music, University of Sussex.
Contact: braindeadensemble@gmail.com