:::: Week starting July 22nd, 9am-5pm, @ The SHL, Sussex University ::::
Interested in Music and AI? MIMIC is a research project that implements machine learning and machine listening in a live coding environment for creative coders. We have recently released our tools on mimicproject.com and are in the process of finalising our system for creating live coding languages for creative AI.
For this summer workshop in sunny Brighton, we invite artists who are interested in using machine learning and machine listening in their live performances and composition to build their own live coding languages with our new Sema system. Participants will be able to use the workshop to develop and further their own projects, and in turn we will benefit from user-testing and collaborative developments. Some fundamental programming skills are required, but certainly not at a professional level. This workshop is not about learning how to live code, but rather about how to make your own live coding system in our simple and user-friendly system. Everyone is welcome who is passionate about the future of live coding.
This workshop residency will start on the week commencing July 22nd and last for five days. The workshop will take place in combination with longer artist residencies with Marije Baalman and Enrike Hurtado who will work on their respective choreographic coding and digital txalaparta projects.
Week Programme:
Monday - July 22nd
9am - Introduction to MIMIC and the workshop
10am - Workshop in the Sema playground for language design
11am - 10 min demo + project development
1pm - Lunch
2pm - Workshop in Machine Learning
4pm - 10 min demo + project development
5pm - Work in progress demo of artists-in-residence's projects

Tuesday - July 23rd
9am - 10 min demo + project development
10am - Counterpoint presentation (https://ctpt.co)
11am - Counterpoint workshop (Tero Parviainen and Samuel Diggins)
1pm - Lunch
2pm - 10 min demo + project development
4pm - Presentation of project ideas and sketches

Wednesday - July 24th
9am - Project development
10am - Workshop in machine listening
11am - 10 min demo + project development
1pm - Lunch
2pm - Project development
3pm - Discussion of problems that have emerged
4pm - Project development

Thursday - July 25th
9am - 10 min demo + project development
10am - (Aesth)et(h)ics and creative-AI
1pm - Lunch
2pm - Project development
5pm - Sound check
7pm - Concert with works at the Rose Hill Pub

Friday - July 26th
10am - Coffee and discussion of gig
11am - Wrapping up projects
1pm - Lunch w. a bid sprint
2pm - Project showcases with Enrike Hurtado and Marije Baalman
3pm - Participant demos
4pm - Discussion about Sema (experience, requests, future path)
5pm - Beer in the sun
8pm - Dinner in town

We have published a call for proposals HERE for people interested in participating in the workshop. We have funds to support travel and accommodation for six-ten people from Europe and we will seek to provide lunch and coffee out in the lovely lab garden throughout the week. We are especially interested in receiving applications from as diverse group as possible.
We will be assessing the applications on Monday morning on July 1st, so the deadline is 9am GMT.
See you in the lab, in July!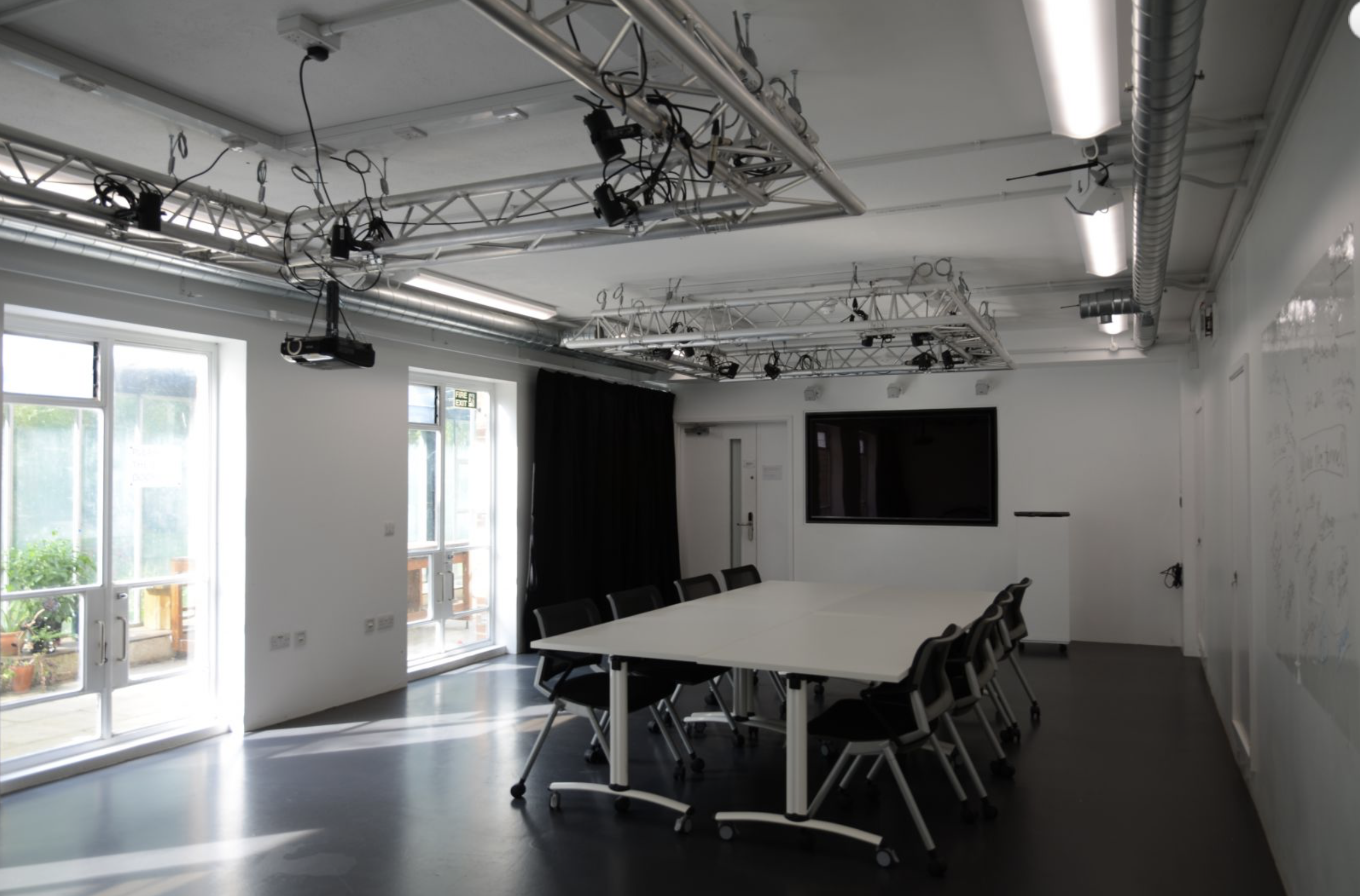 A picture of the lab where the workshop will take place - note the lovely garden!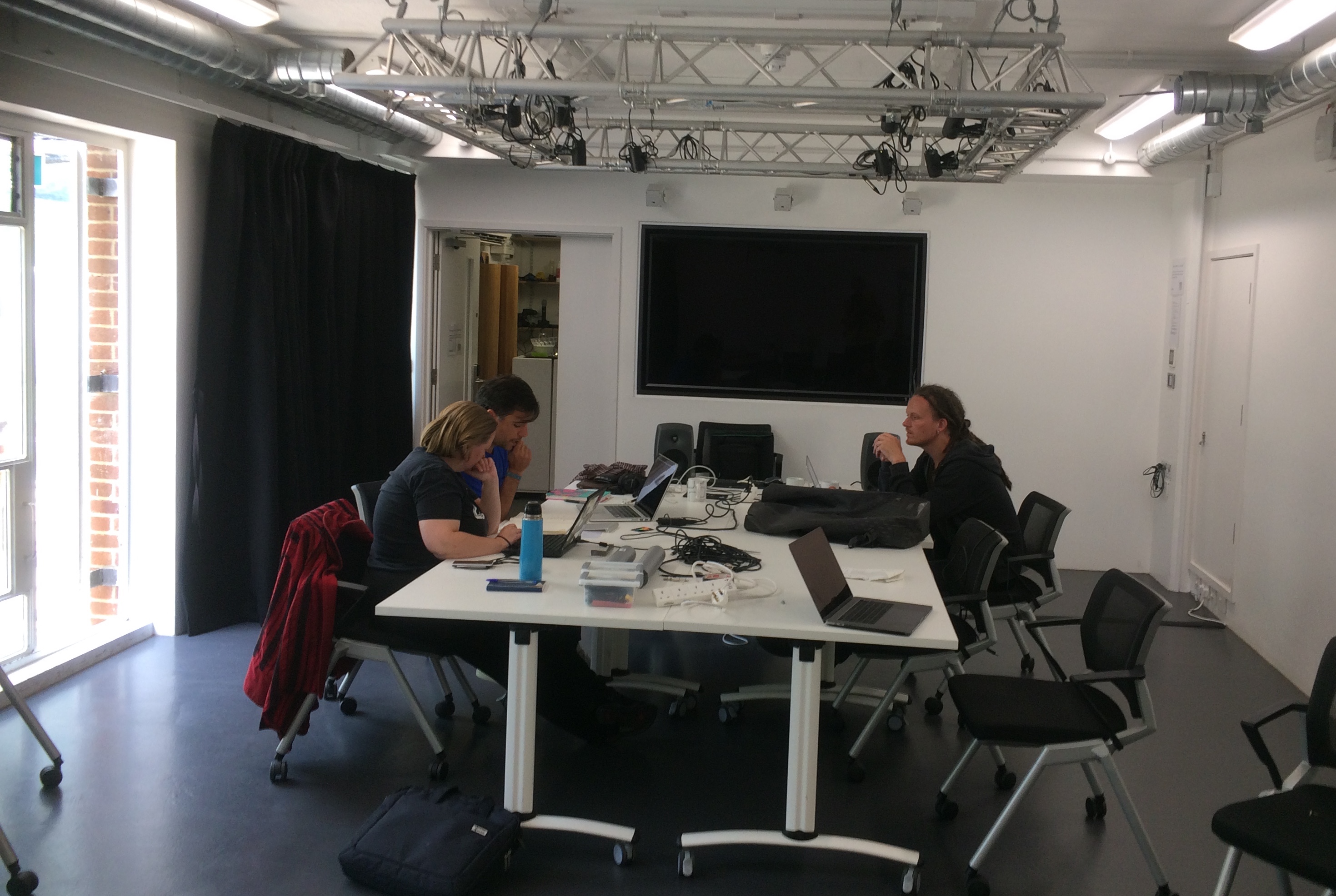 Artist-in-residence Marije Baalman working on gestural live coding language design!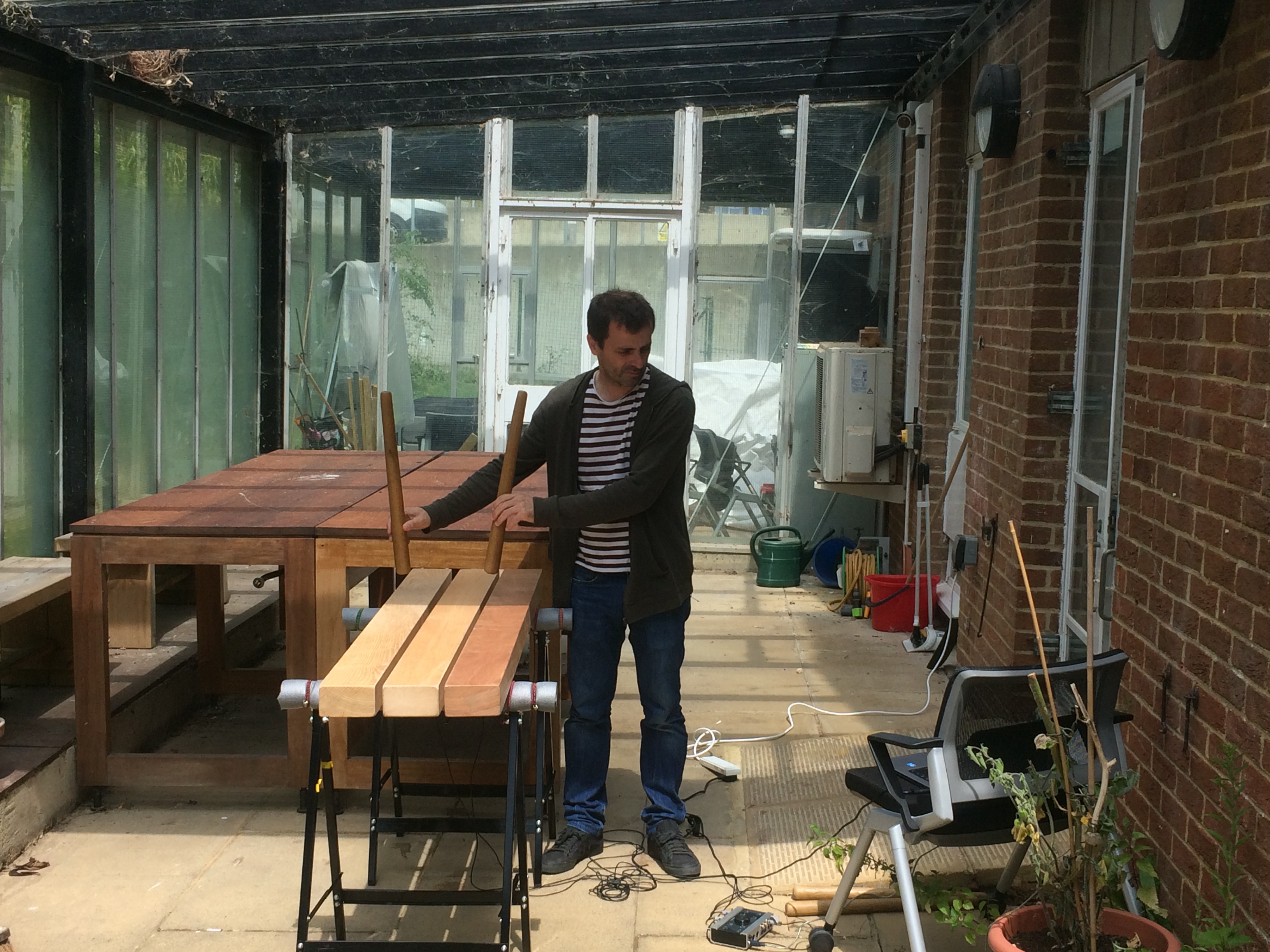 Artist-in-residence Enrike Hurtado working on machine learning for the txalaparta instrument
And this is how it looked
---