:::: Thursday, March 14th, 5.00pm, @ The SHL, Sussex University ::::
Thor Magnusson's book Sonic Writing: Technologies of Material, Symbolic and Signal Inscriptions is now out with Bloomsbury Academic. This monograph is the final outcome of an AHRC funded research project that ran between 2016 and 2018. The book is divided into four key parts: instruments (material inscriptions), notation (symbolic inscriptions), recording (signal inscriptions), and new music technologies, or how our analogue and electronic traditions are translated and applied in the design of digital instruments.
The book launch will be held in the Sussex Humanities Lab on March 14th - all welcome! In addition to drinks and snacks, there will be musical performances by Emute Lab colleagues: Feedback Cell, Alex Peverett and Andrew Duff, and Evelyn Ficarra.
Before the music, Thor Magnusson will give a short introduction to the context of the book and Prof. Caroline Bassett, the director of the SHL, will respond with "Notes on Sonic Writing".
Bloomsbury has a discount code that can be used on check-out when purchasing the book on the Bloomsbury website : "GLR MP6"
NOTE: As of March 1st, 2019, the book is out of print! - Bloomsbury is printing more and we will let people know when it is available again.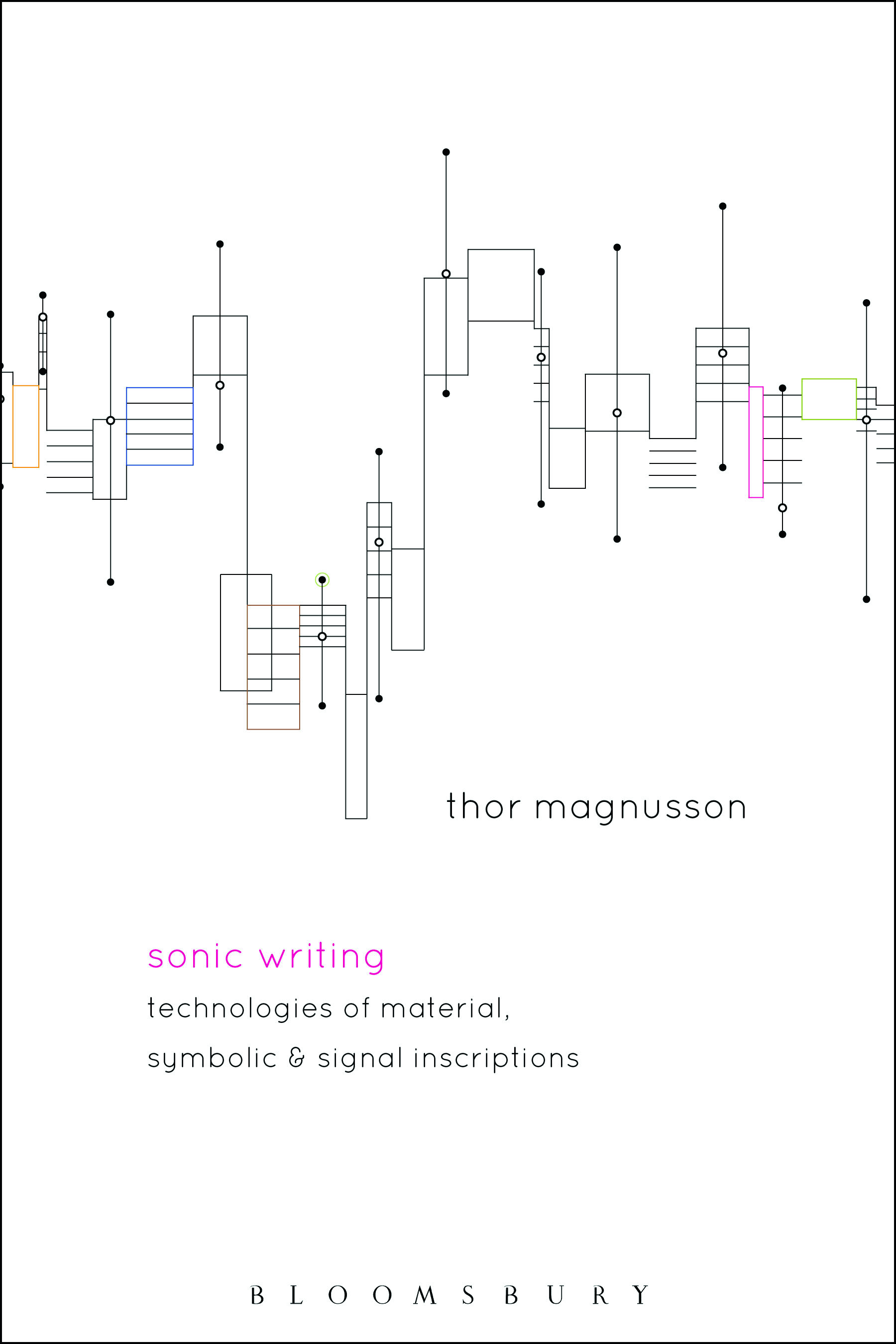 ---